6.122019
[Press Release]


Strengthening the sales of HEARTROID in Europe, a leading edge region of cardiovascular catheter treatment, JMC implementing sales partnerships across Europe-

JMC Corporation, which manufactures and sells the heart catheter simulation system "HEARTROID (HEARTROID)," utilizing a patented 3D printing technology, signed a basic transaction agreement with INABATA EUROPE GmbH for sales operations of the HEARTROID in all areas of Europe. This is expected to strengthen the sales of the product in Europe.
INABATA EUROPE GmbH is one of the major overseas bases of Inabata Sangyo Co., Ltd., which expands global business development and focuses on the life sciences and medical fields, and covers the whole of Europe in cooperation with other locations. With the signing of the contract, JMC will strengthen their sales network in Europe, which is a leading region of cardiovascular catheter treatment, and will also strengthen ability to respond to need for aftercare.
The JMC HEARTROID system is currently sold in 10 countries including Japan, and the company will further promote business alliances in various regions outside of Europe as well, with the goal of business expansion, enhancing the safety of catheter treatment globally, as well as to contributing to the improvement of medical technology and the development of therapeutic equipment.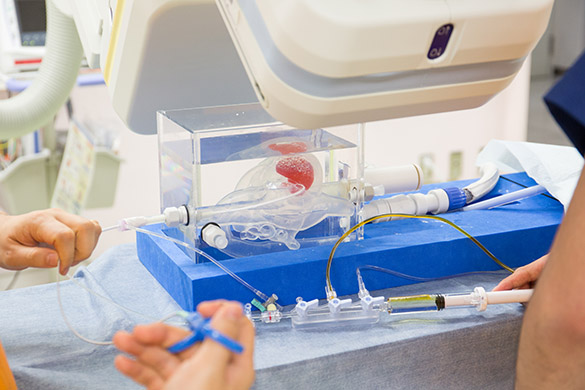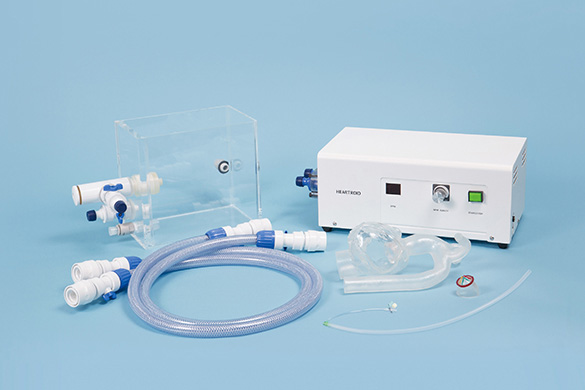 Across Europe:Republic of Iceland, Ireland, Republic of Azerbaijan, Republic of Albania, Republic of Armenia, Principality of Andorra, United Kingdom, Italian Republic, Ukraine, Republic of Estonia, Netherlands, Republic of Austria, Aland islands, Bailiwick of Guernsey, Republic of Cyprus, Hellenic Republic, Republic of Croatia, Greenland, Republic of San Marino, Gibraltar, Jersey, Georgia, Swiss Confederation, Kingdom of Sweden, Svalbard and Jan Mayen, Kingdom of Spain, Slovak Republic, Republic of Slovenia, Republic of Serbia, Czech Republic, Kingdom of Denmark, Federal Republic of Germany, Kingdom of Norway, Hungary, Vatican, Republic of Finland, Faroe Islands, French Republic, Republic of Bulgaria, Republic of Belarus, Kingdom of Belgium, Bosnia and Herzegovina, Portuguese Republic, Republic of Poland, Macedonia, Republic of Malta, Mann, Principality of Monaco, Republic of Moldova, Montenegro, Republic of Latvia, Republic of Lithuania, Principality of Liechtenstein, Grand Duchy of Luxembourg, Romania, Russian Federation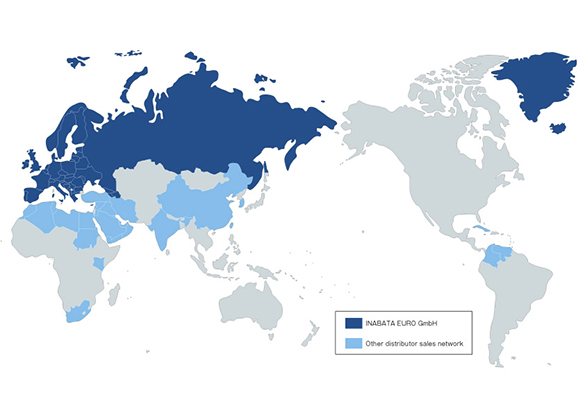 ABOUT『HEARTROID』
"HEARTROID" is a training system with a heart model and a pulsatile pump for interventional cardiologists and medical students. This system offers clear angiographic images under X-ray fluoroscopy in the Cath lab, with a short prep time of only three minutes.
– Company Profile –
(INABATA EUROPE GmbH) Address : Am Seestern 4, 40547,Düsseldorf,Germany
Representative : Kaneharu Ishikura
Established : 2013
U R L : https://www.inabata.co.jp/english/business/region/europe/
(JMC Corporation)
Company name : JMC Corporation
location : -5-5 Shinyokohama, Kohoku-ku, Yokohama-shi, Kanagawa Prefecture Sumitomo Real Estate Shin-Yokohama Building 1F
Representative : Representative Director and CEO Daichi Watanabe
Established : 1992
URL : https://www.jmc-rp.co.jp/
Business description: Manufacture and sale of prototypes, components and products by 3D printing and sand mold casting; sales, inspection and measurement services for industrial use

Please direct any queries to:
JMC Co., Ltd.
TEL: +81-45-477-5757
FAX: +81-45-471-5270
E-MAIL: jmcltd@jmc-rp.co.jp
News Archive