5.252018
[Congress/Exhibition]


EuroPCR 2018: A strong showing for the HEARTROID in Paris

This year again Paris showed it's love for the HEARTROID! Even more than last year, extremely strong interest in our cardiac simulation training system was seen from both clinicians and industry alike. The JMC HEARTROID team from Yokohama had on display several models, including the TAVI and CTO systems. As coronary procedures and devices evolve and become more complex, so does the recognition that safe, reliable, repeatable training with life-like models is key to optimizing clinical outcomes.

"These are the best simulation systems I have seen – physical or digital" were the comments from one well-known interventionist. "Extremely life-like. If I view what I am doing only under visualization, it really feels like an actual patient" said another. A comment from a team of visitors also represented the view from device manufacturers – "This is far superior to anything we have thus far evaluated; it would be highly useful in new device evaluation and qualification studies, but also extremely helpful in training our global field reps as well as physicians."

JMC HEARTROID team member and marketing director Nao Sukekawa commented "it is our mission to help contribute to better outcomes and help avoid even a single medical error by allowing physicians and device companies to better familiarize themselves with a product or procedure in advance." Also, he added "our mantra at JMC is unchanged – never practice on the patient." JMC also received valuable input from conference attendees on additional systems that they would like to see, including expanded cardiac structural and peripheral models as well. The company looks forward to providing more of the highest quality, best performing clinical simulators worldwide.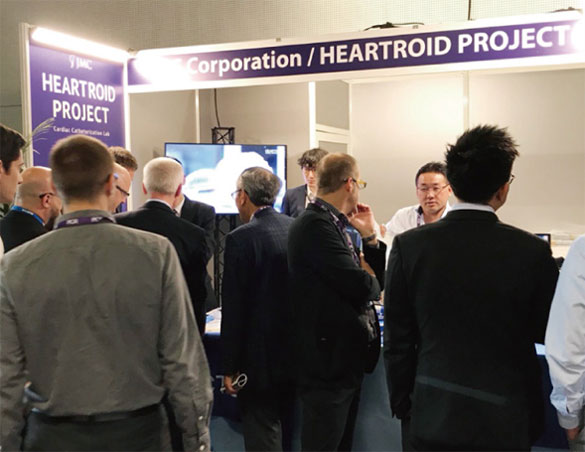 News Archive