6.62017
[Congress/Exhibition]


Exhibition report – Euro PCR2017 –

We exhibited in Euro PCR, an international conference held in Paris, France, from May 16 to 19, 2017.
This conference focuses on catheter intervention and is attended by more than 10,000 doctors and several companies every year.

Our company's booth commands considerable attention from doctors, researchers, medical equipment manufacturers, and distributors.
They attempted coronary arteriography and catheter handling operation using our HEARTROID model.

Our priorities are to ensure patient safety and follow best practices.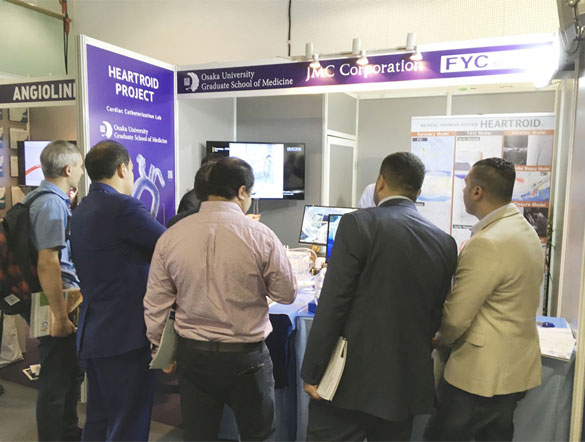 News Archive